tomorrow i am packing a small suitcase and a
and
i am off to see

MY MAN

graduate from navy

boot camp

.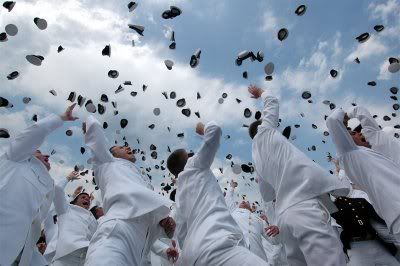 i'm

leaving on a jet plane,
and will be back within 24 hours.
i'm

so excited to see him for the first time in 9 weeks.
all in the 30 minutes i get to spend with
other girlfriends, wives, and proud parents.